Photo and interview compiled by Tipakson Manpati
The principle of ASEAN to promote a people-oriented is crucial to pursuit of sustainable cooperation. To hold the ASEAN accountable following its principle in reality, voices of all people in all level must be concerned to implement in order to shape ASEAN development based on people participation. These are 10 voices of youth out of millions of what they want to see in ASEAN. These voices emphasize the pursuit of future ASEAN development.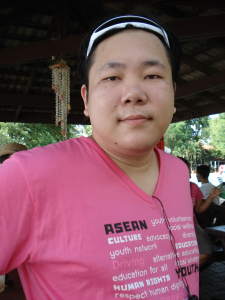 I want to see ASEAN as a nicer place that people are nice to each other. I think people need to re-look into what they should use to make progress for country or society. Some people say Gross National Happiness (GNH) and some people say Gross Domestic Product (GDP). I don't know which one is the right answer for our country or society progress, but I think we will find out the progress as we move along. I think we have to have an open minded and be ready for any change.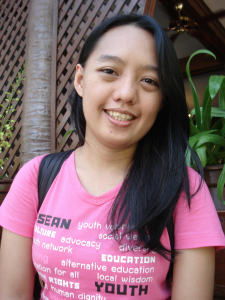 Our region as ASEAN is very important chance for a better social development. At present, what the region lack is further cooperation. For example, in this ASEAN People's Forum, not all ASEAN countries are present. I think it will be great if there are civil society organizations, of course, youth organizations are present in this kind of activities. In that case the organizations will represent their own countries from all ASEAN countries.
One more thing ASEAN as a region is very rich and wealthy in term of natural resources, only people remain poor despite the region is very rich. This is because the government in the region plan programs and do projects at the expense of the people welfare. If they will govern the region with participation of civil society organizations, it will make ASEAN region become very rich. When I say rich in term of economically I mean people have access to social services such as education, healthcare. There are a lot of people in ASEAN both who are employed and unemployed recently have no access in the basic of social means, they should have proper house to live, food to eat at least 3 meals per day. To access to these basic of social services is the rights for all of us to have a decent of human living.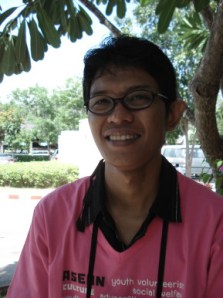 Regarding conception for youth welfare based on 4 pillars that our organization concern which are education, health, decent work, and participation and democratic. I want to see future of the young people in ASEAN better in health, education system, job opportunity, information access, and human rights protection.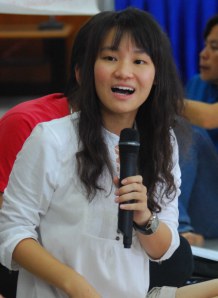 I want to see ASEAN as a family. We gather into one family to be able to live in competitive world. Diversity of culture is our region identity and with this we are outstanding region in the world stage. I want ASEAN to focus on caring and sharing instead of competition in economic. We can help and share food, natural resources and technology with other countries in the world.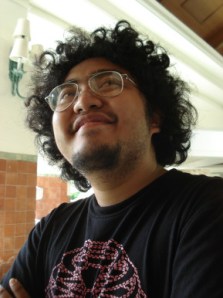 I think ASEAN region has chance to do the best thing for people as there are many natural resources. However, management in the ASEAN society must be changed for more democracy, transparency, and no corruption. I hope that people and civil society can force the government and the ruling party as well as chairman to make change for our region.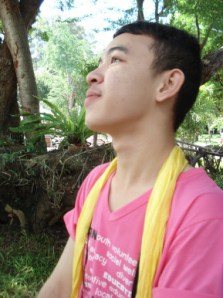 ASEAN is something new to me and it is hope for youth. I want to see ASEAN with new good thing. I want to see youth participation in developing ASEAN. ASEAN should understand problems that youth and people face and so we can engage in solving problems and develop ASEAN together.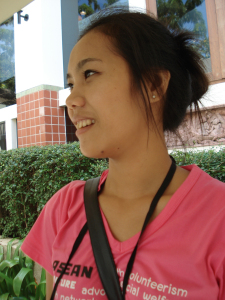 From my personal point of view I want to see people in ASEAN region live together like a big family. People love and understand each other.People live in peace and in sustainable way with nature. No discrimination, no war. We learn from each other.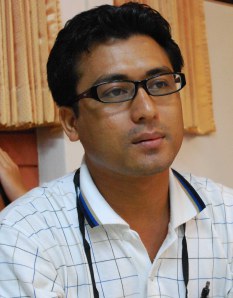 I belong to Arkan ethnic group in Burma. I think ASEAN should give youth the most space as they always say in the summit that youth are the future of the region. As youth will be the leader of ASEAN and leader in their countries one day, we need most space for youth role.
Many countries in ASEAN invest very low on education. I want ASEAN to encourage its member countries to invest more on education. Also, youth must participate in decision making in development projects processes.
At present Burma has no democracy, no human rights and no rule of law. I want to see peace and democracy in the whole region. Every country in ASEAN should practice democracy as principle for ruling the country with peace and security so that people in ore region live with no fear.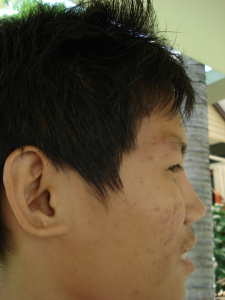 Gathering ASEAN countries helps promoting its role in the world and that people are getting to know this region more and more. I want our ASEAN to exchange, share and help its member countries and be in solidarity.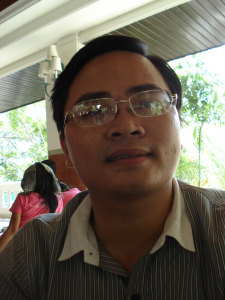 I think our ASEAN region is a community. Though we have many differences such as culture, economic level but we are in solidarity. I want to see peaceful ASEAN. Every child has rights to go to school. We live in good environment, no pollution. I want all ASEAN country to create more chance for youth to participate in processes of decision making.