By Hoa Quynh Le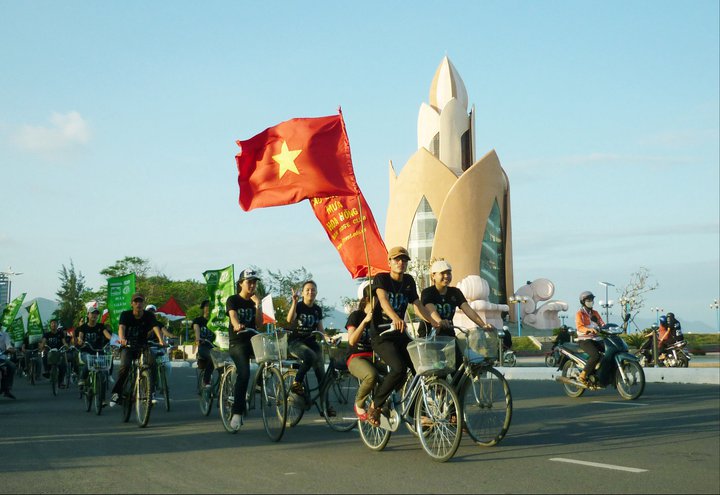 Recently, "Earth Hour," "Clean up the World," "Say NO to Plastic Bags" and such campaigns have gained wide popularity among the average Vietnamese. Not everyone,however, is aware that these reputable campaigns are led by affiliated organizations of a youth network called the "Vietnam Green Generation Network" (VGGN).
"Building networks is a fruitful approach for connecting and creating synergy of learning and action from people with shared concerns and interests," shared Ha Quynh Nga, VGGN coordinator, to explain the dynamics behind its establishment.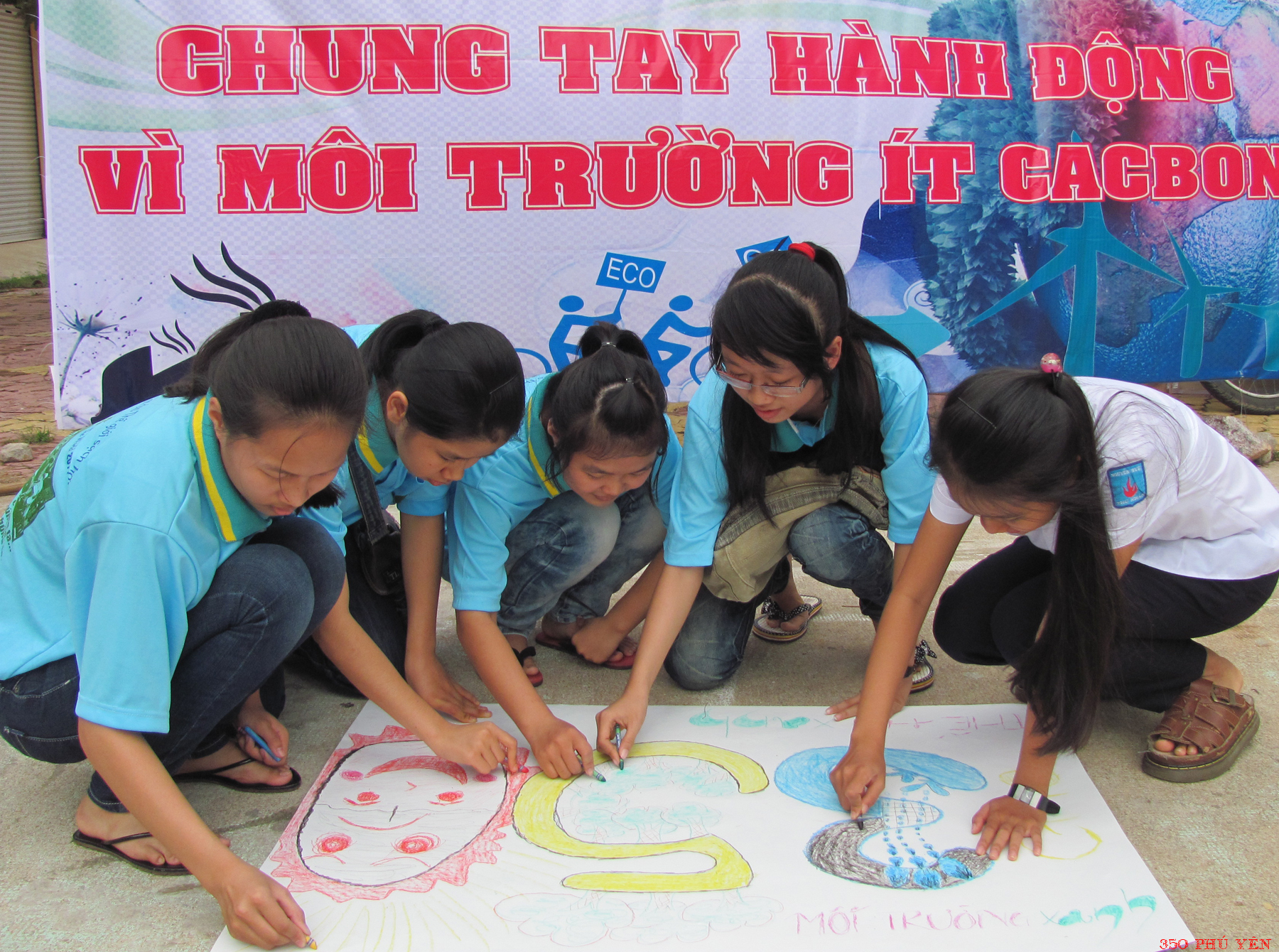 Back in mid-2008, a group of young environmental activists came up with the idea of VGGN after realizing that environmental youth volunteer clubs were mushrooming all over the country, partly in response to ecological challenges faced by Vietnam in its rapid socio-economic growth. However, it was not until July 2009 that the network was officially founded with support from NGOs like Live&Learn the British Council and Oxfam.
According to Nga, VGGN's mission is to empower Vietnamese youth to fight against climate change through numerous activities. "We hold training workshops to enhance youth capacity and network them together, share educational materials on the issues, and provide technical support for environmental youth-led clubs across the country," she said.
Although at the outset it had a membership of merely five to ten organizations, presently VGGN is made up of some 77 youth-led environmental clubs in 22 provinces and cities with thousands of members. Considering that it is the first of its kind in Vietnam, its rapid growth is really remarkable. "What helps us sustain and grow is our methodology. We empower youth to be agents for change so that they can spread the changes to other actors in society," affirms Nga.
Indeed, through training and supporting activities aimed at key members of different youth clubs, VGGN turns them into the so-called "agents for change." Being such agents means they can retrain other members of their clubs, and advocate for and launch their own youth-led initiatives. In this way, youth power in tackling local environmental issues is unleashed and rapidly multiplies.
Thus far, members of VGGN have held both localized international campaigns ("Earth Hour," "350" and "Clean up the World") and campaigns on their own initiatives ("Say NO to Plastic Bags," "Go Vegetarian," "26oC+" and "I Agree"). The most noticeable change these and other campaigns have brought to the community is the average person's improved awareness about environmental issues. For example, "Earth Hour" has effectively raised public awareness of energy saving since 2008.
Besides awareness-raising, other positive changes have been fostered. "Go Vegetarian," for instance, called for 6000+ people in 2010 to change to meat-free diets all over the country. Meanwhile, the aptly named campaign "Say NO to Plastic Bags" features groups of young volunteers visiting small shop-owners and giving away eco-friendly bags in an effort to warn them about the ecological and adverse health effects of using plastic bags. In 2011, 500 free eco-friendly bags were given away in Da Nang alone, sponsored by the VGGN fund. The campaign is now spreading to other cities in Vietnam.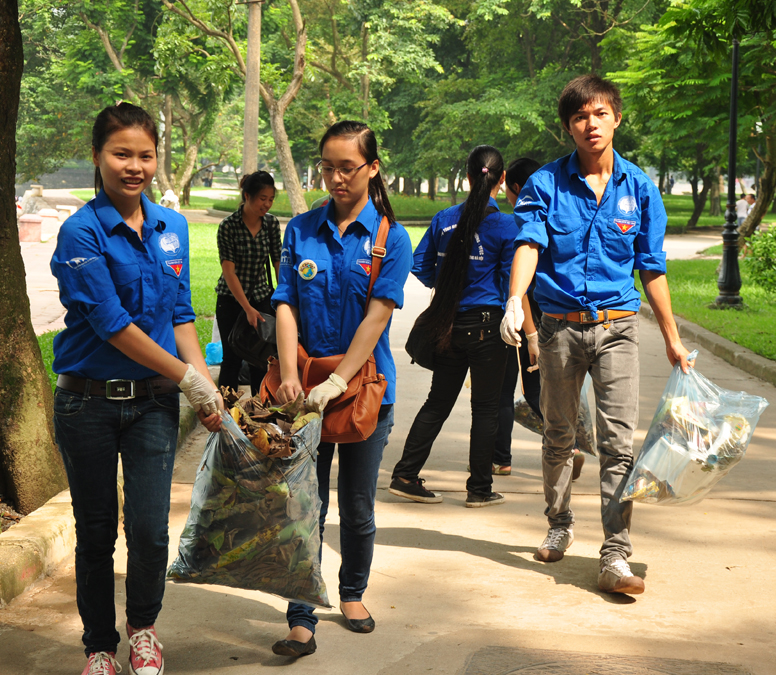 The above are only two among countless other programs VGGN has implemented. VGGN is empowering youth to be the green heart of a green change wave that is sweeping through all sectors of society. "VGGN is the launch pad for youth initiatives and activities.
It supports us in terms of skills, knowledge, funding and networking. Coordinators are so enthusiastic that they even fly from Hanoi to Ho Chi Minh City to support our program," said Nguyen Thanh
Hung of the Wildlife Protection Club, a VGGN affiliate. Talking about his experience with the network he added: "My time with VGGN is valuable. My professional skills such as report-writing and event-organizing have improved. I have a wider network of friends to exchange with and learn from." Hung's willingness to share partly explains why VGGN is increasingly popular among young environmental enthusiasts in Vietnam. Recently, even the Ministry of Natural Resources and Environment, and the Ministry of Education and Training decided to sponsor and technically support its programs.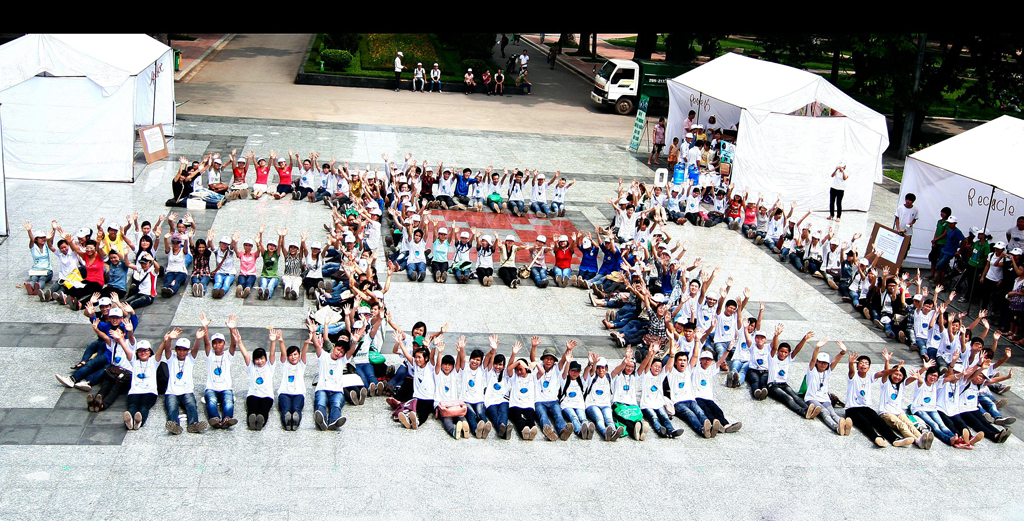 Its members' strong faith in the network plus recent attention from authorities are indeed optimistic indicators that forecast a bright future for the Vietnam Green Generation Network. Hopefully, it will thrive strong and true to further spread the wave of change in Vietnamese society.
Learn more about VGGN at
http:www.thehexanh.net