Being youth gives them magical powers.
Peace grabs their hands.
Now, they are on a mission to die for.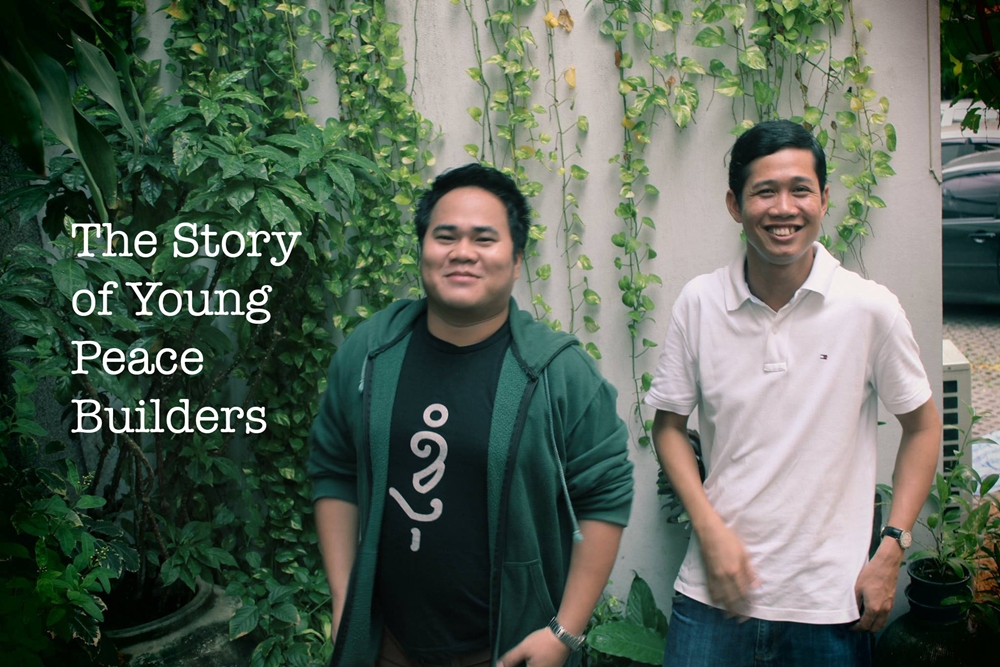 Moui Kritsadathan Pantawan(Left), Bunthea (Right)
Young friends of the two countries, Cambodia and Thailand, are pursuing their dreams to become 'peace builders' for their own communities and the Mekong region
Moui Kritsadathan Pantawan and Ly Bunthea are from Thailand and Cambodia who are working actively with youth from Mekong countries to promote peace in the region. Both are currently working with Thai Volunteer Service (TVS) on different programs. Moui is a young man from Thailand who want youth to take a role in his community. He loves to cook, sing and dance and believes he can bring peace through cooking. In this interview, he talks about himself, activities he has done and his dreams for the future.

Bunthea, from Cambodia is inspired to help people by his parents belief in Buddhist philosophy. From his experience of helping others during his undergraduate study, he kept on doing humanitarian projects throughout his career. He is also currently working with TVS on regional level issues and he talks about his inspiration, his works and his dream for the future.
TVS: What did you want to be when you were young?
Bunthea: When I was in secondary school, my idea was limited. I wanted to be a teacher in a local community. Now it has changed; I want to be a social activist and a past-time lecturer in a university.
Moui: I wanted to be a teacher in a hill-tribe community in the mountainous area for minority people. I wanted to be alone with no family and no marriage. I didn't want to be attached to anything or anyone. When you are teaching in the mountains, you have to devote your life to teaching. In remote areas, people don't get access to anything like health and education. My parents worried about me so I decided I couldn't devote my life to teaching in an isolated area.
TVS: What kind of issues/areas did you work on before?
Moui: I studied social development at Naresuan University in Phitsanulok province. Learning theories, concepts and principles of social development at school, I wanted to go back to my hometown in Sukhothai province to develop my hometown where the corruption is wide-spread. I applied to be the head of the village in April, 2013 though I did not get elected. I thought I could somehow change the perception of the villagers.
When there is an election, corruption in buying votes is usual where the villagers from my village choose the head who can give them money. My original intention was to apply the knowledge of principles of peace process to administration. I believe that the principle of peace is one way to solve problems rather than using money to develop a community.
Sustainable development starts within yourself; you don't need to wait for the government to do it for you. In this way, "You will be not taken advantage of by the government."
I used to work with a group called 'Youth Local Wisdom Network', which supports youth to explore their abilities. I was responsible for finance and logistics. I played a part in designing the learning process of Thai and ethnic youth living in Thai communities. The objectives of this program are to understand and realize your own cultural roots, who you are, where you are from, and to update yourselves with what is happening in society. You can be self-determined and direct your future.
We have to make the youth realize what their cultural roots are and what the core values in their ethnic groups are.
I believe that the power of the youth is very important; the power to move the country, but the voice of the youth is not recognized very much by the seniors and adults.
That's why I was interested and involved in a process of making the voices of young people heard. The voice of the young people is being heard through the program by "local wisdom" about their ethnic groups and beliefs. We made the youths' voices heard through the media, connecting with mainstream media and covering the issues of the activities of those youths. One of the funders, 'Thai Help Fund', which has the existing media channel, also provides a media channel to us. Our job is to support the youth and to encourage them to share and do thing in possible and suitable ways. We do this by giving training and getting the youth to express themselves through cultural performances, encouraging them to think for themselves without the influence of adults.
What we leave behind after this training is the idea of not being trapped by capitalism, technology and media in a negative way. Also that they will be able to live in society even though they don't have a formal education. These youth are being oppressed and looked down upon by society because of having no education. Once these youth are trained they can go back to their community and work with other youth. It's a kind of 'alternative education' approach.
I also work on the issue of the disappearance of Laos activist, Sombath Somphone, and I trained myself to be a young peace builder.
TVS: What kind of issues/areas did you work on before?
Bunthea: My country is similar to the Myanmar context because we are in the post-conflict era, where people have suffered from civil war. My family, after post-conflict, still believe in Buddhist philosophy which provides people with a special legacy—to help the people and to respect them. I always practice and apply the principles of Buddhist belief, that we have to help each other even though we are poor. I don't understand about civil society, about NGOs (Non-government Organization) at all because I belief and think that NGOs are only a platform to help others. The important thing is how we help. Without NGOs, there is also a possibility to help. That's why I enjoy volunteer work.
I was starting to build my social concepts and connection with the issues when I was a university student. My heart began to connect strongly with volunteer work and social work since I started to see the difficulties of young children who were affected by HIV. At that time, as I remember, 500 of children were affected by HIV and they didn't even know they had HIV. I didn''t even know they had HIV.
At that time, I work with Mary Knoll Cambodia (Seedling of Hope), a local-Christian organization. I was a student of Psychology in 2004 at Royal University of Phnom Penh. The university required the students to have intern experience at an organization to learn more practical skills.
I started to realize about the issues, what was happening in my country at that time. Then I saw how many people were suffering from the social system, especially from the government side.
From time to time, I become to treat National issues as personal issue. Whenever I have free time from study I go Mary Knoll; I've been going for about four years now. The young children don't know who their parents are. This is because the mothers who have HIV go to the hospital, deliver the baby and then leave the baby at the hospital or in the rubbish. The Mary Knoll staff try to find a place to take care of the babies. We are the fathers and mothers of these children.
After my graduation, I decided to apply to work in the psychological field at Takeo and Siem Reap province. I started to work with Handicap International which provides services for young people who have mental and physical illnesses. Some children cannot walk because they have a problem with their legs and hips. After the war, the health services in Cambodia were very poor and people did not have enough skills to help people. Doctors and health providers didn't have enough skills to vaccinate and children become infected by polio. Some children cannot speak or hear, some cannot move. So, we help them by conducting field research to figure out issues and to provide further psychological support and hope and to help them to go to school like other normal children. I worked with communities in rural areas for almost one year and then I applied to another program called Youth Resource Development Program (YRDP) after this project ended.
YRDP provides alternative education to university students, where they do not have enough critical thinking skills. They lose direction in life because they don't know where they are going. Some young people in university have low-critical thinking. They don't know how to analyze. Sometimes, globalization makes people focus only on materialism rather than on social values. People think for their own benefit rather than thinking of common benefit. They don't have the ability to look back to the past; why we had a civil war because people thought only about themselves and not about society. That's why the gap between rich and poor gets bigger. Conflicts happen easily. Our own natural resources almost ended during the conflict; nobody cares about environmental and climate change. Our history, our values, even human rights violation happen a lot.
These issues force me to be part of the solution; how can I contribute my life to deal with these issues. Most of the time I never think that it's NGO work, it's my own personal work but we recognize the NGO that provide monitoring, evaluation, checking the staff, coaching etc,
My responsibility, when I started in 2007 as a trainer, was to provide life skills on personal development, to help people to set personal the goals – to identify who they are, how important they are in helping society and to try to help them to have the ability to analyze critically the social issues that are happening around them. For sure, these issues will affect their life in the future.
The following year I switched my position at the same organization to the Youth Empowerment Unit which empowers young people to exercise their rights. I worked with young people after they understood the principles of life and could identify their goals in life and how to respond to issues that happen in their lives. You have to have action. The young people formed a club to work in the community, university or on their own. Young people from different universities go to communities to help and provide different solutions to issues based on their analyses.
I worked there almost 7 years. Another field I work on is 'History.' I educate young people to understand about history – capture the lessons learned, what has happened in the past, and how to apply what we have learnt to avoid those bad histories so that they are not repeated in Cambodian again. We don't want to see anything like the Khmer Rouge which killed a lot of people, so we engaged young people to understand about Khmer Rouge history and to bring them to see where and what happened and what their actions will be now they have learnt these things. I worked there for around one year and now my work there is coaching the staffs, and not implementing projects anymore. I help with monitoring, evaluation and project management.
Since 2010 I also did volunteer work with a group called 'Working Group for Peace Cambodia'; I worked on Saturday and Sunday night time. We work to promote peace and harmony in the country. We have been working in cooperation with the Thai Volunteer Service Foundation and we engage with young people to understand not only the country's issues but also regional issues and how to deal with conflict that's happening in the region such as the border conflict in Preah Vihear province that's happening between Thailand and Cambodia. I also joined the Mekong Peace Journey (MPJ) Program in 2010 where we organized a peace walk across the border, organized the National Day of Peace, and aPeace Media Dialogue.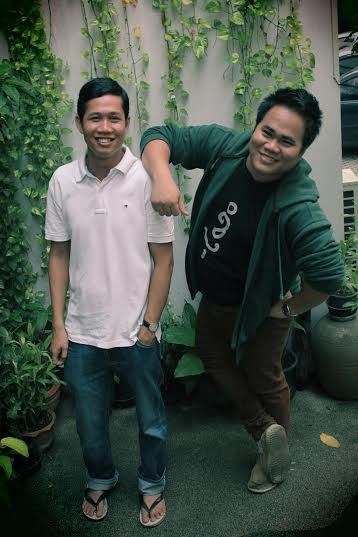 TVS: What inspired you to go into these social issues?
Bunthea: First, I think it's because of my national issue. I remembered when I was at the university; everywhere I walked I saw a lot of poor people living in difficult conditions. I asked myself what happened, why do rich people stay in big houses and poor people stay on the street? That thought keeps me inspired. I couldn't give up NGO work because of that situation.
Secondly, people are rich not only in terms of the economy but also in terms of Human Rights violations. Factory workers protested in Cambodia — 20 people had serious injuries, 13 stayed in prison and 5 others were killed because they advocate for their lives and their rights. The company did not give money to them. The government does not give a chance for negotiation. They had no choice but to protest to get the salary back. You work for one year and you have nothing. If I was there, I would also go to protest. Maybe the government gets money from the company to get them to crack down on the people.
That kind of human rights violation makes me keep working. The third thing is that I believed in the movement of change from people. I feel sad when people only care for their family and themselves without thinking about society. I always educate them how society is important. If society is destroyed and there is a war, how can you survive with your family? Those are the questions I ask them. When a flood happens you cannot move your house to the mountain. If you move only yourself how do the others feel? That also inspired me to do what I am doing now.
Sometimes I help people with my salary rather than asking the organisation. I also donate to university students who have difficulties in life.
I moved to work with the Thai Volunteer Service Foundation (TVS) in Thailand after 7 years work with YRDP. In TVS, I am not a full-time staff member, I just do volunteer work like I used to do before with 'Working Group for Peace'. The issue is not that I moved from a national issue to a regional issue. We created ASEAN in 2015 where everything has to be common in the region. The ASEAN community is challenging for poor countries like Cambodia and the economic status is not equal. However, we have started, step by step, to help and stand Cambodia move upwards.
I want my young people to learn from the Thai side. Honestly, TVS is one window to help my Cambodia. That's why I decided to be here. If this project works in Thailand and Myanmar only, I would not be working in Thailand. I want my country to jump into the sea, the economy and education to improve, to exchange ideas and bring our experiences to apply in my country. We need to bring ideas such as the Mekong Peace Journey and the Peace Media Program to Cambodians so that they can learn from them. I don't mean to discriminate but in my heart I always think of my country.
TVS: What do you do at Thai Volunteer Service Foundation (TVS), Moui?
Moui: I have been with TVS for three years, as a volunteer for a year and one year as part-time. I was in a project of Mekong Peace Journey (MPJ), Cambodia Thai Exchange Program (CTEP), and Youth Leadership for Social Change project and the Young Children Foundation. I didn't want to be in the logistics team but to be a facilitator and speaker in a peace building role in the Mekong Region. I believe that I can be a peace builder although I am not perfect in English. To be a peace builder, you don't need to speak good English but I will try to speak English.
I was one of the attendances of MPJ this year in Myanmar and that ensured me that I could be a facilitator. What I did is dancing, signing up as a cultural performer including cooking. It is also one way of peace.
TVS: Why do you think cooking and cultural performance is a part of the peace process?
I used to read a book on Gandhi. It said when we cook vegetables it is a part of the peace process. I believe in Gandhi's way of thinking, of not killing lives. One thing about peace for example is like you do not kill animal or lives. I used to do a cooking project and I liked cooking mushrooms. I shared it on Facebook. It is like doing it for peace. After I shared it on Facebook, people started to talk about cooking and then we can bring a community together.
Bunthea: From what I observe during the last MPJ, he organized the food like an exhibition. When people come together and cook, they focus on mindfulness and they forget about conflicts. People want to eat and relax. When people have mental illness, dancing is a way of removing suffering, hatreds. It's a way of making peace.
TVS: What is your vision for the future?
Moui: I want to be an NGO worker, apart from my dream to be a facilitator to conduct training, I want to go home to develop my community. In the next 5-10 years the country is in a transition period. There will be different groups of youths for change; I want to be the one to support them with my concept of peace.
People start to long for sustainable development and sustainable happiness in their lives. Nowadays there are different political movements and ideologies such as the red shirts. The red shirts call for democracy; it shifts the way people think. Villagers start to think more and become cleverer. They get money by choosing a particular political party. They expected that they would develop their community but, in a sense the party is buying the villagers' vote. The villagers get the money but they don't get the development they expect. On the other side, it means the government or that political partytook the money and put the voters into their pocket.
That's how the villagers perceived this in their thinking. That's what is happening now. What is interesting now is the villagers start to critique the performance of the government, even on a small scale.
I want to start with what the villagers think is impossible. I want to make it possible for them. For example, gardening and growing vegetables in the dry season. The villagers always think that they cannot grow vegetables in the dry season. Actually, it's possible if you know how to maintain your vegetables in dry season. The villagers are trapped in their beliefs that this is not possible. I want to share with the villagers about new approaches and new ideas. Something like innovative ideas.
TVS: What do you want to do in the future?
Bunthea: My goal is still to be involved in peace building. I am looking to work as a social activist for people who are suffered from Human rights violation as a marginalized group, land issues, child violations for example. They are national Issues. I also want to take some time to be a temporary lecturer in a university. I will also apply for a scholarship again in Peace Building to fulfill my capacity.
What are the possibilities of all these happening in the future? I cannot guarantee for sure but the thing I can as my daily action. How can I remain committed to keep doing all this? What kind of changes do you want to see for the community that you are working on?
I want to see social values start to change from the people. For sure, development can be changed because of people's thinking. It depends on the quality of the people's thinking. If people think the values of society are important, development will develop in the right way and in a sustainable way. I can see now people only focus on economy and they don't care about the environment, like building dams. They start to close people mouths. Don't want to express. Don't want to express any concern. They only think about GDP, the development. They don't think about Human Rights.
Moui: What I want to see is abstract. I want people in the society to accept the ability of young people like the young people I work with being accepted by people. Change will happen by being accepted and trusted; ideas being accepted, respected and heard in the community. I joined a Community Meeting some months ago on how to develop roads in the rainy season. A young man raised his idea but his idea was not accepted just because he is young. The older say, You are young." I believe, "I think I can: I think they can also."
That young man can do it. He can be brave also but there is no one to support him. These are very old values; the idea that young people should listen to the old.
I don't want the young to be aggressive, but to encourage them to express their ideas, thoughts and feelings. Then, they will be accepted and their ideas will be heard and respected.
00000
Interviewed by Yen Snaing, a student of Multimedia Journalism (BA in Mass Communication Technology) at Ramkhamhang University in Bangkok. (November 2013)

Photo by Jaruwan Supolrai.