Experience from Cambodian-Thai Exchange Program 2011 by Thiratri Buasri, Thailand
I'm a traveler who loves to learn. I like to share smiles and laughter with all those people around me, even though sometimes it might be too much ("ha ha" Can't stop laughing when I seemyself talk a lot). I do! A human life is born and another dies. 'Why do we make ourselves feel sad?'I believed that before we can share happiness with someone, it must start from within ourselves, from deep feelings of an unconditional heart. Whatever the reason, "Peace" can't happen if physical, mental and emotional states are not designed to work together in harmony, and are hostile in our souls. 'One must have self-love and self-respect before you give it to other people.'
Cambodia is a neighboring country in the Mekong region; it is a place I wanted to visit to learn their way of life, a culture no less interesting than any nation in the world. While I was browsing a site with an article 'Stop the warbetween Thailand and Cambodia' I was trying to link to it when Isaw the announcement for an exchange program between Cambodian and Thai youth. As soon as I started to read the details of the program I found myself having an immediate personal connection. It felt something beginning and before long I was a part of a wonderful project, of building understanding and respect between our two countries. 'It was something beginning and I'mlooking forward to starting the second half of my life.'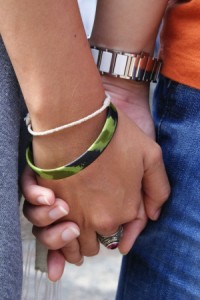 On the first day of my trip to Cambodia, to participate in the exchange program "CTEP" I really did not think of anything more than having new experiences. At the border between Thailand and Cambodia I met with Rany, a Cambodian friend, who had been waiting for us since early morning. From the border we talked together all the way to the resort arriving in the afternoon. First, all of us, Thai and Cambodian, had lunch together. Everyone introduced each other and talked among each other while eating. It was a very warm atmosphere. After lunch, arrangements for accommodation were announced, who was to stay with whom. I was sharing with four participating friends together in the same accommodation; with one Cambodian friend called Sotheara and the rest were Thai (from 'Isaan' in north-east of Thailand). At the time I imagined, that since we were from Isaan, Sotheara would probably be learning more of the Lao Language than of Thai! At first, we were in our own worlds, not revealing ourselves too much, but perhaps that it is not uncommon for people who do not know each other well and have not spent time learning from each other.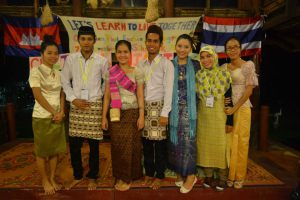 The second night was the culture exchange show. I began to see people starting to eye each other with a meaningful smile, that this day is the start for us. Especially with the last Cambodian friend's performance, which did not end, as we all came out and danced all night long! I saw such happy smiles, so warm; I can't explain it, how excellent it was. Even myself, I had not laughed like this for a very long time. 'Really happy.'
The everyday activities that we did together, such as 'Quiet Time', 'Family Group' and 'Workshop' had the concepts to be honest with yourself, each us to think, speak out and to be a good listener. A specific outdoor activity later in the day, involved all of us having to step on a rope together! With the right foot stepping on the left foot of another person who is next to them we need to stand in a single row. 'Oh well!', 'How can we do this?' Suddenly, there were too many voices talking and no one was listening to anyone. I had to walk away and sit outside and wait for everyone to calm down, then sit back and listen to all their suggestions. Finally, everyone began to listen and we thought we found the way. Then we just did it, even though the weather was very hot, by supporting each other we kept trying and didn't give up. We moved forward together towards the same goal, on the same rope, and it is called 'The bond of peace that links our hearts as one.'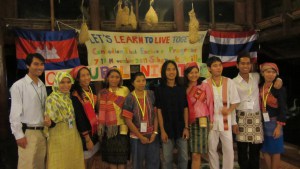 These are things that made my whole life change completely. Thank you for the wonderful peace project "CTEP", to Khun Netting, Khun Ying and all who were involved. Thank you for the great opportunity that you put it into my hands. Thank you for the love and respect I received from other participants in the program, and thanks to fate and destiny. So far, we have come to life and learned from each other. We have built a bridge between each other's hearts. In fact, I did not only win new friends, but beyond that, I've got the most amazing feeling that everyone is a part of my family.
This is what I got from participating in this program.