by Pimsiri Petchnamrob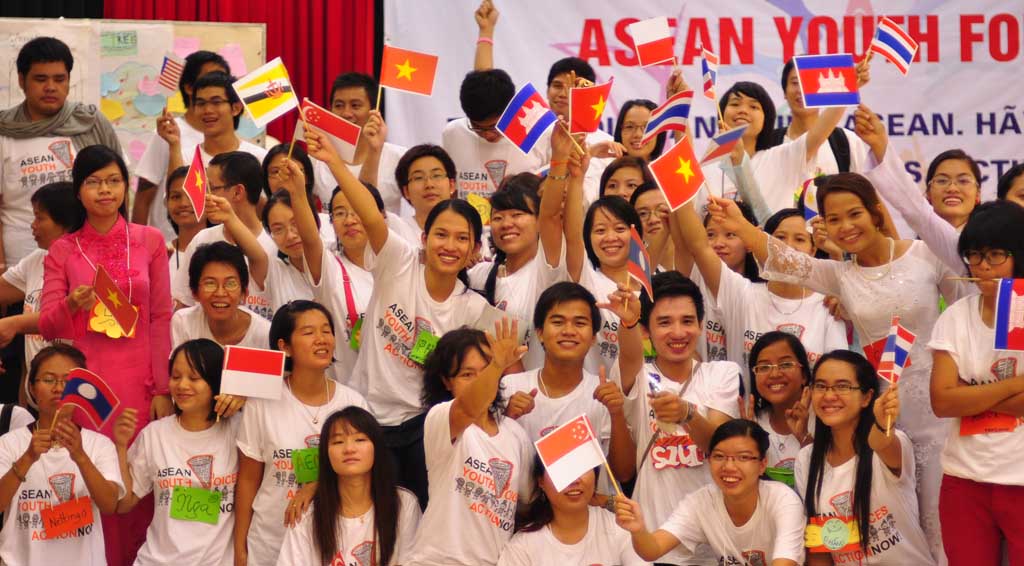 Ba Vi district, Hanoi, VIETNAM – September 21-23, 2010, over 50 young people from seven ASEAN countries gathered in Hanoi, Vietnam sharing our experiences, our ideologies, our thoughts, our hopes and our dreams about ASEAN, the place where we belong.
According to ASEAN community policy which will be completed in 2015, ASEAN Youth Forum or AYF is a regional platform
for youth in ASEAN to meet, to discuss, and to exchange ideas and images of ASEAN community that we want to see and be a part of. This regional platform provides space for young people from every sector and every level throughout ASEAN.
Even though we are from villages in remote areas, government or civil societies, our voices are equally respected in the AYF.
During the AYF 2010, youth from Burma, Cambodia, Indonesia, Laos, Philippines, Thailand and Vietnam focused on five
main issues; Quality of Education, Environmental Sustainability, HIV/AIDS and Access to Health Care and Services, Human Trafficking and Meaningful Youth Participation. After three days of hard work, we drew up a Regional Youth Statement which voiced our concerns and our demands to the ASEAN leaders.
Additionally, we also set up a youth workshop for the ASEAN People Forum to raise the five main issues according to what we had discussed. This workshop was just not the stage gathering the ASEAN youth together, but it was the space for ASEAN youths' expression and the standpoint of ASEAN youth who want to see the equity of their own ASEAN in the near future.
As people all know, ASEAN is magnificent and beautiful because of natural and cultural diversity in the region. We also shared different cultures, beliefs and ways of life throughout many joint activities and fruitful discussions.
AYF is not only the platform for ideologies but also for meaningful friendship among young people in ASEAN countries. We learned from each other, from differences, and through strong mutual agreement and grew a mutual understanding and love that want to create a better tomorrow for our region. We are looking forward to meet, all of us, again for the next ASEAN Youth Forum in Jakarta, Indonesia.
See the Regional Youth Statement at
www.aseanyouthmovement.org or www.facebook.com/aseanyouthmovement
Social Share