Decorate Your Own Miniature Jar
you will be assisted by our artist-specialist to get the Best Results and get informed about all aspect of Disaster Preparedness during your artistic work to produce your @
Karma.Jar.for.Disaster@
We will provide all decoration materials the only thing you have to bring to this event is a scissor a bag your apron or work clothes  a lot of enthusiasm and a Small Donation to Cover the Costs  ฿180  "Feel free to give a little more to support the cause" (tax refund receipts available)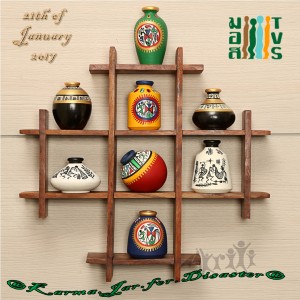 Disasters strike always unexpected people and authorities are not well prepared for it organizations lack the amount of volunteers and money to scope with the aftermath of these event We will learn you to prepare for disasters how to volunteer and at the same time create a sustainable contribution to raise funds in a creative way.
21th of January 2017 Start: 13:00 >Registration and Introduction>Get to know your fellow artists>Start your artistic creation>Share your impressions>show of your @Karma.Jar.for.Disaster@>17:00 End
Max. Participants 50 "by registration only" before 19th of January Apply Now
volunteerservice@gmail.com >email < name >phone< 095-9977724 (9:00 – 17:30)
Only fully filled in registrations will be accepted and have to be confirmed/canceled by phone/email
Online registration form
Certificate Educational Activity Program (If Stamped)
Thai Volunteer Services (TVS)
409 Soi Rohitsook, Pracharajbampen rd. Huay-Kwang, Bangkok 10320, Thailand.
Email: volunteerservice@gmail.com
Tel: 095-9977724 (9:00 – 17:30).
Website: www.thaivolunteer.org
Facebook: Thaivolunteer
Social Share